Over won the coveted Cygnus award for best Science Fiction 2016.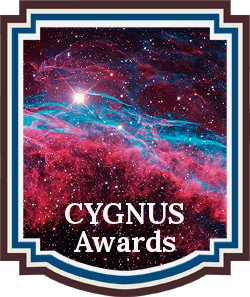 https://www.chantireviews.com/services/#!/Fantasy-and-SciFi-Blue-Ribbon-Awards-Writing-Contest/p/21521218/category=5193080
I have to admit, it was a surprise to me. I knew there was some great competition and this was my first science fiction novel. Nevertheless, against the odds, it won the top price for overall science fiction, including all of the sub-genres they have. Very proud.
It has prompted me to get back into writing. I've been lax the last year or so as life events have intruded. It is time to get going again.